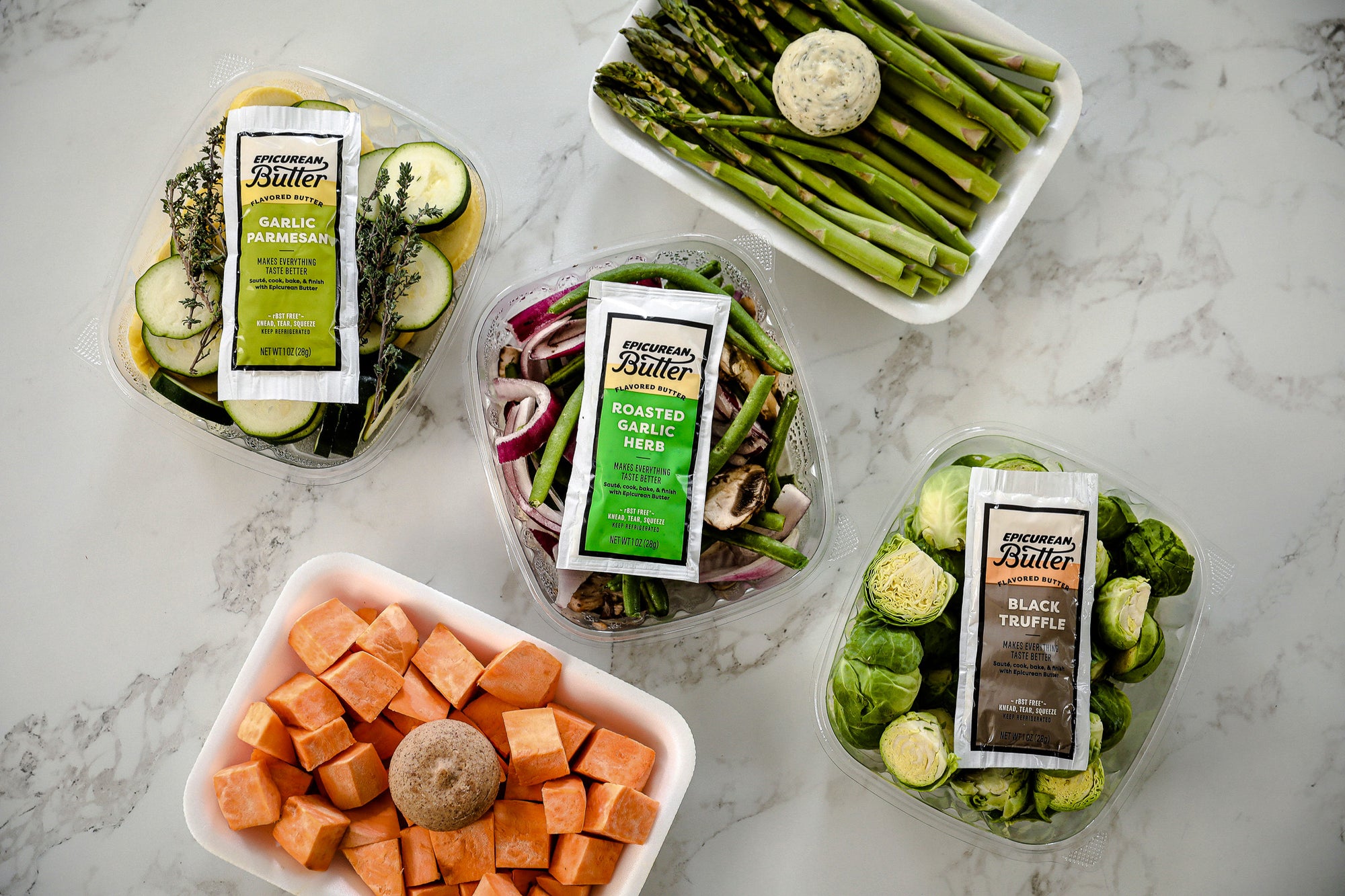 Showcasing Innovative Products That Beat the Competition While Also Balancing Operations Sometimes Feels Impossible
Supply chain, labor, and process gaps can hold your development and distribution back, causing:
High ingredient and equipment costs
An overworked and understaffed R&D and culinary team
Inconsistent food taste and quality
Excess operational complexity
Less time and bandwidth to be creative and stand out
It's an uphill battle to drive profit, work efficiently, create quality, and keep your meals exciting and delicious for consumers. Epicurean Butter understands your dilemma and wants to help.
Epicurean Butter Will Elevate Your Prepared and Packaged Meals, Sides, and Extras So You Can Stand Out
Our flavored butter offers what many wholesale butter suppliers can't—they help ease your operational burdens and level up your offerings for consumers. Take all the extra steps out of manually flavoring butter and replace them with delicious simplicity that offers the same premium taste every single time. When you incorporate our flavored butter into your entrées and sides, you will:
Have unique, innovative products that no one else offers
Be able to enhance recipes more easily and simply
Create consistency in flavor and production
Make prep even easier on your consumers
Partner with a culinary team that will customize and co-create with you
Reduce labor and supply overhead while increasing efficiency  
Shoppers and home cooks want meals that are easy to prepare and require fewer components yet taste like they took hours to make. When you empower them with premium pre-flavored ingredients, you can delight consumers and be the go-to source for the most innovative products, all without overcomplicating your production process or overwhelming your own culinary team.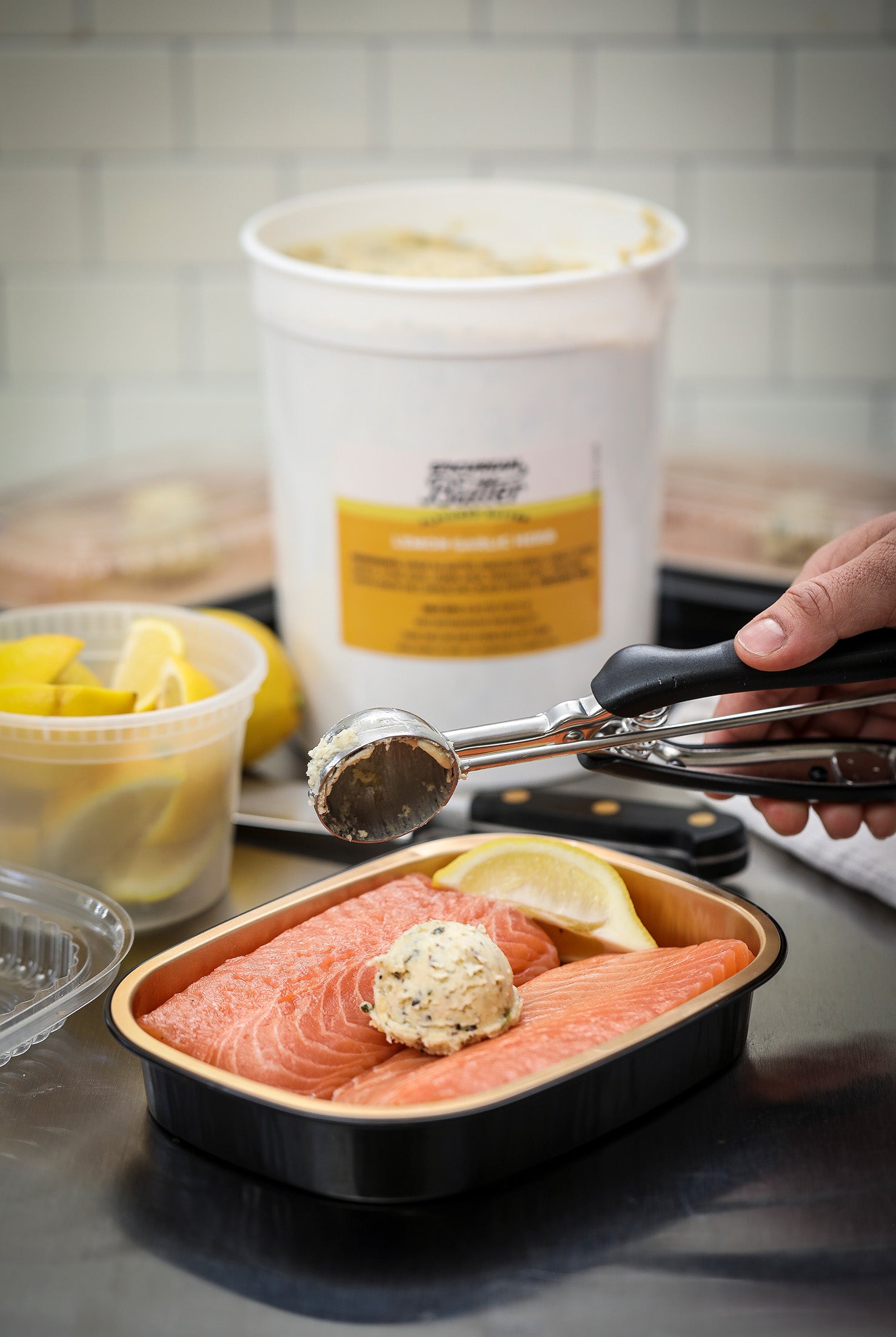 A Trusted, Collaborative Partner in Butter
We understand the labor, cost, and operational obstacles you face when trying to increase efficiency, keep up with trends, and create cutting-edge offers for consumers. With our chef-created, premium flavored butter, expertise, and innovative research and development team, we are ready to establish a true partnership that serves as a real solution to help simplify your processes and lower your overall costs. Quality and taste reliability in your wholesale butter supplier is possible with Epicurean Butter.
As a trusted, innovative creator of premium flavored butter, we seek to empower our partners through convenience, simplicity, labor and ingredient cost control, and—above all—consistent quality.
The Path to Custom, Quality Flavored Butter Is Simple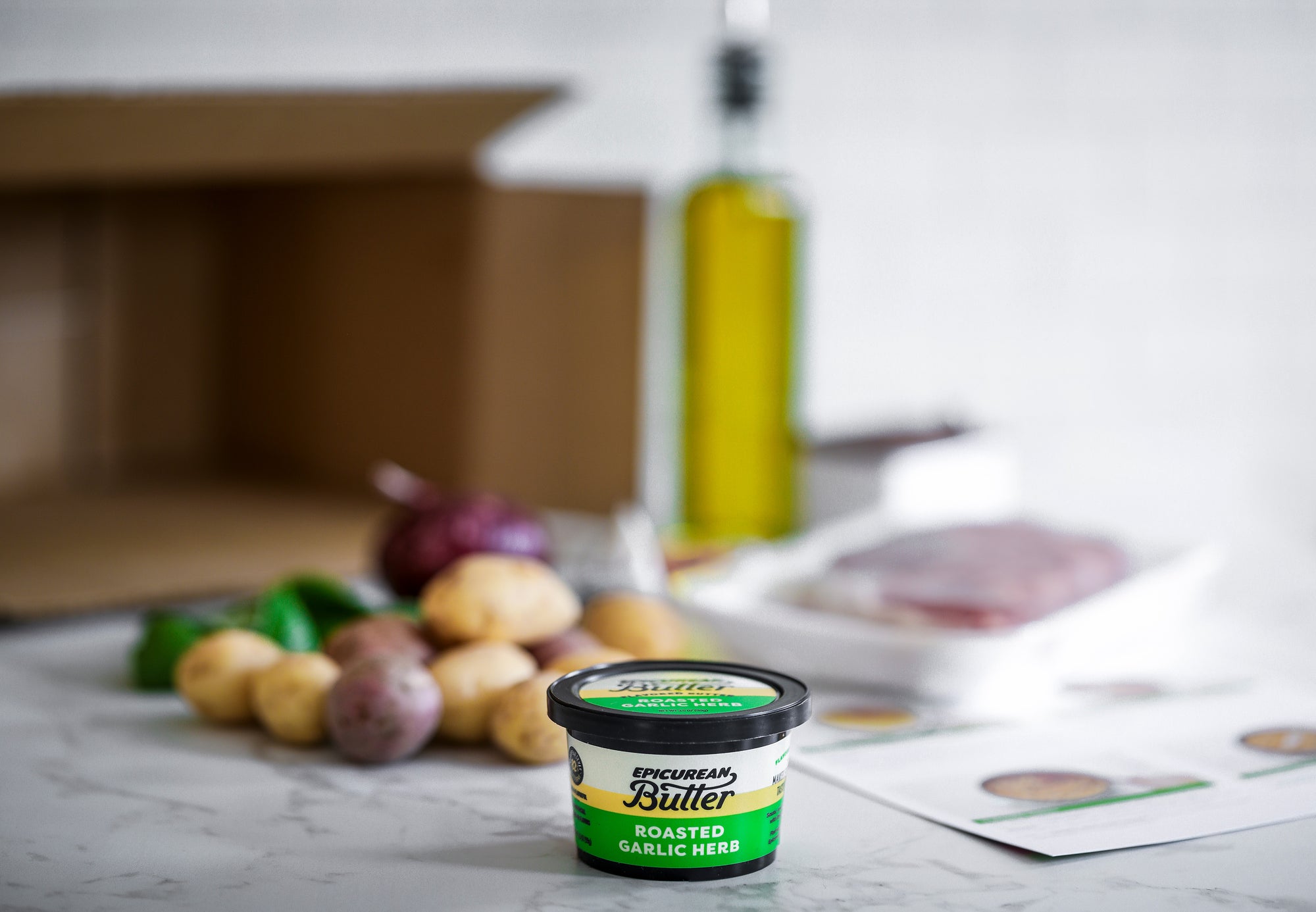 Why Epicurean Butter as Your Wholesale Butter Supplier?
Epicurean Butter aspires to be a true partner to your research and development, production, and culinary teams. We bring to that partnership:
A wide variety of products, formats, and flavors to suit your needs
Superb butter quality created using only fresh and fresh frozen ingredients
A history of longevity in our relationships with existing partners
The ability to work with our team to create custom butter solutions for you
Our experts spend all their time perfecting flavored butter, so you (and your consumers) don't have to. Instead, you can focus on your bottom line and top-tier offers while we do what we do best. 
Epicurean Butter delivers predictable, reliable quality so you can do more with less.